Chiropractic Care
Reducing Discomfort and Finding Wellness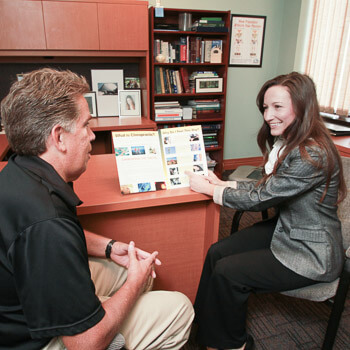 As chiropractors, Dr. McAvoy and Dr. Kurtz seek to restore your well-being with drug-free, nonsurgical health care. We locate any areas of misalignment in the joints of your body, finding places that are stuck or have shifted out of place. By correcting these misalignments, we can reduce symptoms such as wear and tear, pain, swelling, inflammation and more.
The many conditions our patients have sought help with include:
Back pain
Digestive problems
Headaches and migraines
Neck pain
Plantar fasciitis
Radiculopathy
Sciatica
Shoulder problems
Sinus and allergy issues
Temporomandibular joint (TMJ) disorder
A Personalized Treatment Approach
There are no cookie-cutter plans at McAvoy Chiropractic, LLC. Everything we do is tailored to your needs, and nothing is set in stone to stay flexible to what you want from your care. At the beginning of pain treatment, we will need more intensive and consecutive visits, which will allow for fading of our treatment frequency as your condition progresses.
When your active care is completed, you have the choice to move to a wellness plan. Most of our patients decide on this option, which involves adjustments that might be every three weeks, once a month or once every two months. What works for everyone is different!
A Range of Techniques
You're unique, and your health care needs to be, too. We have many different adjusting techniques available to suit your needs, including Diversified, Gonstead and Thompson. These manual methods are complemented by the low-force approach of Sacro Occipital Technique® (SOT®), which uses blocks, and Activator Methods®. This instrument-based technique is ideal for babies, children, osteoporosis sufferers or those who prefer it.
We believe in the importance of addressing not just your joints, but the soft tissues of the body, too. We use Graston Technique and active rehabilitation that involves exercise instruction, as well as passive forms of rehabilitation such as ultrasound, interferential current, cold laser and intersegmental traction.
CONTACT US »
Contact us today to experience the benefits of chiropractic! We accept insurance coverage and are in-network providers for many plans.
McAvoy Chiropractic, LLC | (414) 525-9500